NICK BACHUSKY
YOUR OTTAWA MORTGAGE AGENT
Don't worry, I can do mortgages across Canada as well!
APPLY NOW
I was shocked to see the 2015 CMHC First Time Homebuyers survey found that 1/3 of Canadians did not feel they received the best options for them, felt that the mortgage process was not easy and straightforward and did not fully understand their options. This is unacceptable and I will change this.
My goal now is to have 100% for all those findings because I feel that those are the key metrics that matter. The only way I can succeed is if you can keep me at top of mind with your friends, family and co-workers.
I believe that my clients do not want to talk to me once and then deal with admin staff right after for the rest of the process. I am there for you the whole way. No one will respond to you faster than me. No one will continue to innovate their processes with the sole goal of better service and advice like I can.
WHAT SETS ME APART FROM OTHERS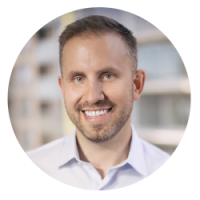 Nick Bachusky
Mortgage Agent
Thank you for visiting my page. I have been an independent agent for 5 years now and I absolutely love what I do. I work 7 days a week happily and respond to you faster than anyone. I wake up to read articles about my profession and continually read to improve on all aspects of my life. I love Ottawa, the community, the vibrancy, the future, and everything else in this city. I am very active in it and you will see me around volunteering everywhere.
"MY SERVICE TO YOU COMES AT NO CHARGE"
JUST A FEW OF MY TESTIMONIALS
We are happy with Nick's service, he gave us the best rate we could find at the moment, answered all our questions, and he's very quick in returning our phone calls/email inquiries. We purchased our condo with a very tight closing date, without Nick's quick service,we would not have got everything done on time, and Nick came to see us on our convenient time + convenient place, although he had to drive from downtown to Kanata. We appricate Nick's service, and will refer him to our friends.
Helen Su and Chunhui Teng
Nick was amazing! Jesse and I purchased our first home last month and Nick gave us the right tools and provided us with all of the necessary information that a first time home buyer should know. I am very thankful that Nick provided us with the lowest interest rate and made this homebuying process enjoyable and unforgettable. Thank you again Nick.
Michelle and Jesse
Nick is an excellent mortgage broker. As first-time home buyers, we had a bunch of questions about the process of getting a mortgage and the details of how it works, and Nick would respond to the questions almost as fast as we could think of them. He also gave us some valuable advice on what to look for in a mortgage as well as other aspects of the house-buying process. we would highly recommend him. In fact, we already have recommended him to other people!
Evelyn W
CONTACT ME
"No worries about any questions, I am here to answer any and all you have!"
Comments or questions are welcome.