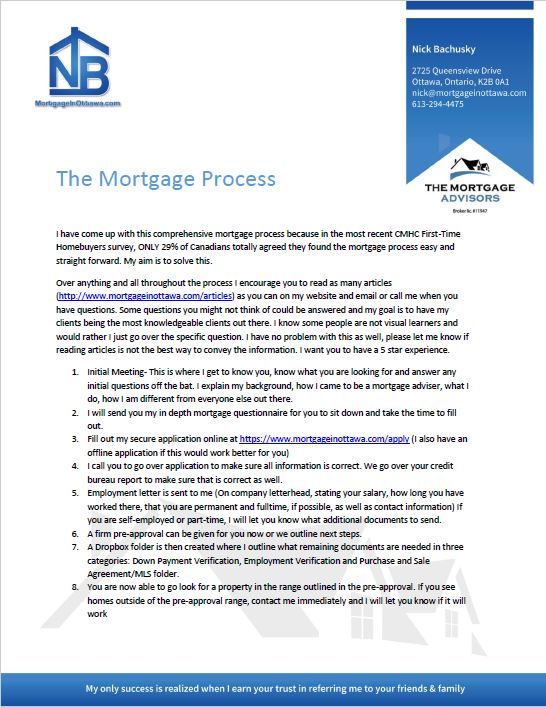 In the latest CMHC First-Time Home buyer's survey, they found that only 29% of Canadians found the mortgage process easy and straightforward. This is unacceptable and this "Client-Sourced" document that I give to every client is an aim to solve this.
Getting a mortgage is not like getting a 2 year cell phone plan, I do not care who you ask. At every part of the mortgage process, I want you to know exactly where you are and what you can expect.
This document has been evolving for the past few years and I get feedback from each and every client in order to make this as thorough as possible. If you have any questions, please ask!