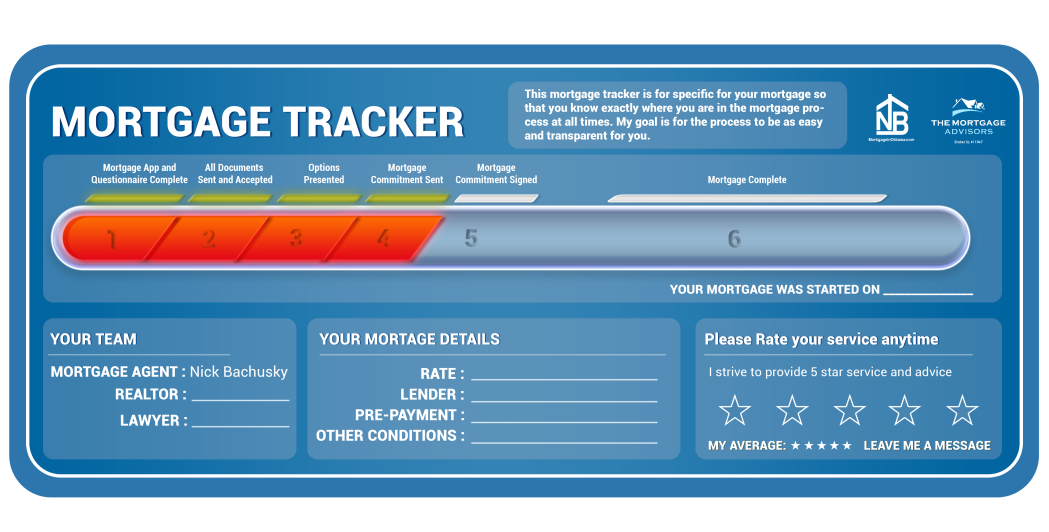 Whether you are getting a mortgage for the first time or fourth time, you always want to know exactly where your mortgage stands and when everything is complete. This Mortgage Tracker, borrowed from the awesome Domino's Pizza Tracker, aims to solve any confusion.
You get a custom URL for both you and your Realtor if you want them to see where everything is as well.
Many clients are more visual and this works well with them. Please let it work well with you!